TolkienMoot XVII is this July 17, 2021
by Hawke —
published

Jul 12, 2021 08:55 AM,
last modified

Jul 12, 2021 08:51 AM
TolkienMoot XVII is this July 17, 2021. RSVP Today! Guest panelists include The Prancing Pony and others.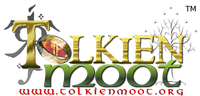 An official Smial of the U.K. Tolkien Society: The Eä Tolkien Society: Full day of Tolkien-based Gaming, including getting to play the new second edition The One Ring RPG (pre-release)! Hosted here in Spokane:
Tolkien Moot XVII - July 17th, 2021 - The Númenor Cycle Part 2
https://tolkienmoot.org/news/tolkien-moot-17-july-17-2021
If you can't join the games to play in-person, can watch the live streams and participate in the panel discussions. Includes guest panelists and Guest Speakers Shawn Marchese and Alan Sisto, the podcasting duo from the Prancing Pony, which received the 2020 Tolkien Society award for best online content.
Our monthly Tolkien Society meeting is taking place at the usual time, from 1-3 pm PST. Join the fun!