Eä Tolkien Society May 2017 Meeting Notes
by Hawke —
published

Jun 16, 2017 04:44 PM,
last modified

Jun 16, 2017 04:44 PM
Many thanks to Brian Huseland, the Eä Tolkien Society Secretary, for the meeting notes. See you all at our next society meeting, at Hawke's House!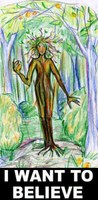 Ea Tolkien Society Notes from May 2017
May 20, 2017 @ the Garland Rocket Bakery
Attended: Wesley, Stephanie, Corey, Richard, Brian
Note: Hawke was not well, so he was not able to attend.

1. Brian read notes from our April 2017 meeting.
2. Discussion included Christopher Tolkien's publishing of his father's
edited works over the last 10 years:
• Sigurd & Gudrun
• The Children of Hurin
• The Fall of Arthur
• Beren & Luthien (coming out in June)
3. Decision made to read portions of the new Beren & Luthien book in June
meeting.
4. Wesley mentioned that Mythmoot will be held early June in Leesburg,
Virginia. Verlyn Flieger, Ted Nasmith, and Corey Olson involved. Link:
https://mythgard.org/events/mythmoot-iv/
5. Also Hobbit Immersion Camp will be hosted by Spark/W. Central Library in
Spokane this summer.
https://www.eventbrite.com/e/hobbit-immersion-summer-camp-registration-34710138960
6. Corey referred to a letter from Stephen Lawhead about Tolkien's
influence he would like to bring next meeting [sounds good, Corey].
7. Corey read JRRT Letter #138 (4 August 1953).
• "amusing snorter" and "groveling" show Tolkien's wry humor
• Further/farther mistakes by editor… Stephanie helps us out. Farther
describes physical distance; further describes abstract progress.
• Tolkien & the Oxford English Dictionary again.
8. Letter 139 is read by Richard.
• Tolkien likes overall the Lord of the Rings title but doesn't like the
ideas for the titles of the three subdivisions. His preference: 1) Return
of the Shadow; 2) The Shadow Lengthens; 3) Return of the King.
• Discussion: 6 novels make more sense. Was 3 volumes a compromise?
9. We all take turns reading ch. 26 of Understanding Middle Earth by
Michael Martinez: "Snoopy and the Lord of the Nazgul".
• Fun and delightful mash-up of Peanuts and the Pelennor Fields
10. Overall discussion about women in JRRT's stories, prompted by Eowyn's
blow to the Witch-king. Are women seen as warriors or not? Shieldmaiden
concept, references to modern feminism vs. an older view that
embraced/valued both homemaking as well as defensive prowess.
11. Our next meeting will be held Saturday, June 17th, from 1-3 pm back at
Hawke's house.